Kansas, los de "Dust In the Wind", los de "Carry On Wayward Son", continuarán celebrando su 50 aniversario en 2024 con una serie de fechas recién añadidas que van del 2 de febrero de 2024 en Pensacola, Florida, hasta el 18 de mayo, cuando tocarán en New Haven, Connecticut.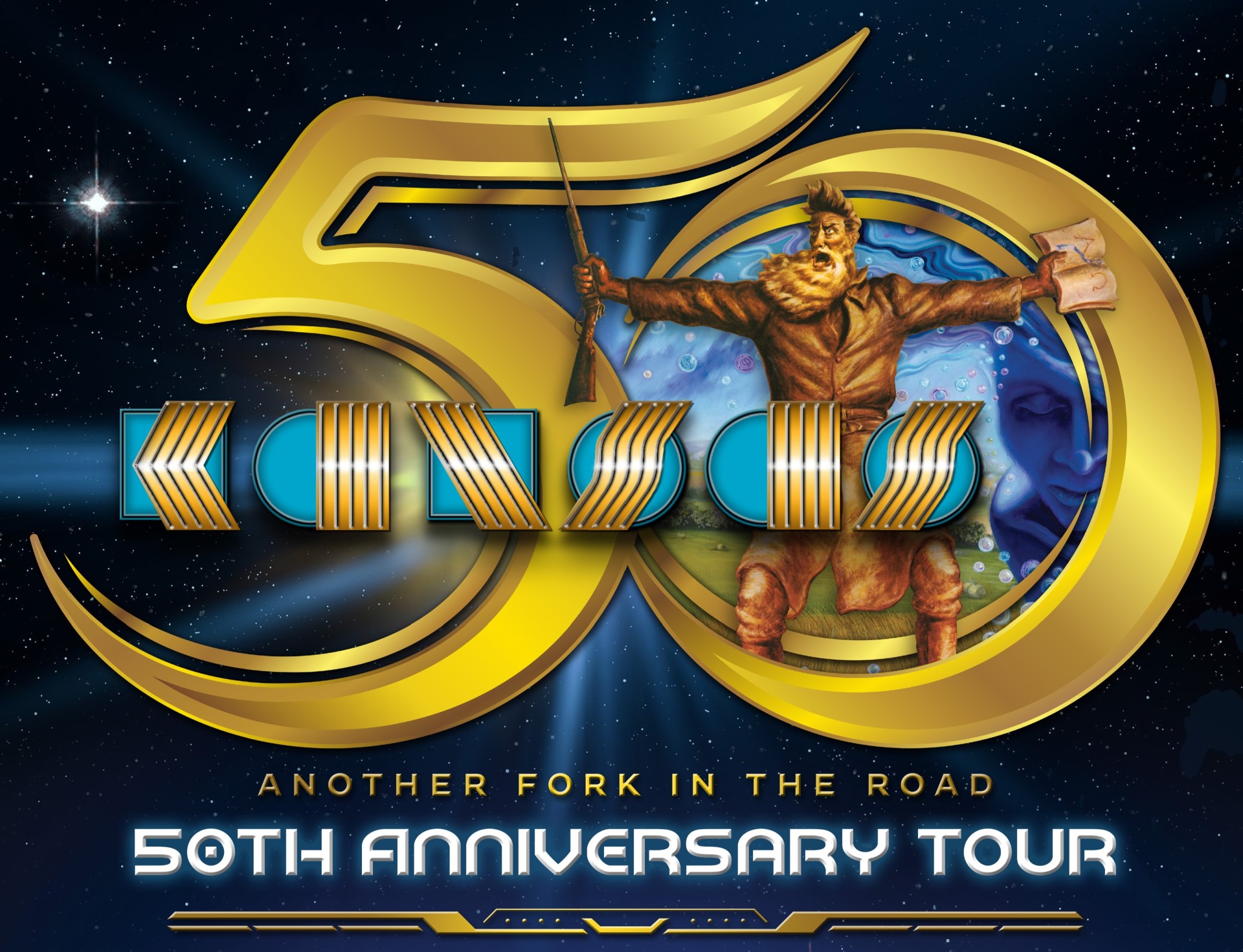 La gira de la banda, que comenzó en junio, se llama Another Fork in the Road, que es también el título de su reciente set de 3 CDs, "Another Fork in the Road – 50 Years Of Kansas", que salió a la venta el 16 de diciembre del año pasado a través de InsideOut Music.
Al igual que el repertorio de gira de Kansas, la colección que abarca toda su carrera incluye temas de toda la discografía de la banda. La larga y continua historia de Kansas les ha llevado a publicar 16 álbumes de estudio, vender más de 30 millones de álbumes en todo el mundo y compartir escenario con grandes bandas como Queen o Rolling Stones.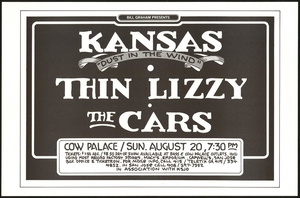 El guitarrista Rich Williams recordó una conversación inesperada con Mick Jagger y Keith Richards, cuando entraron en el camerino de Kansas.
"'Hola chicos. Es un placer teneros en el cartel. Amamos vuestra banda. Hacednos saber si necesitáis algo'".
"Esa es la única vez que me he quedado deslumbrado. No dije nada; no podía articular las palabras. Fueron unos caballeros. Fue genial".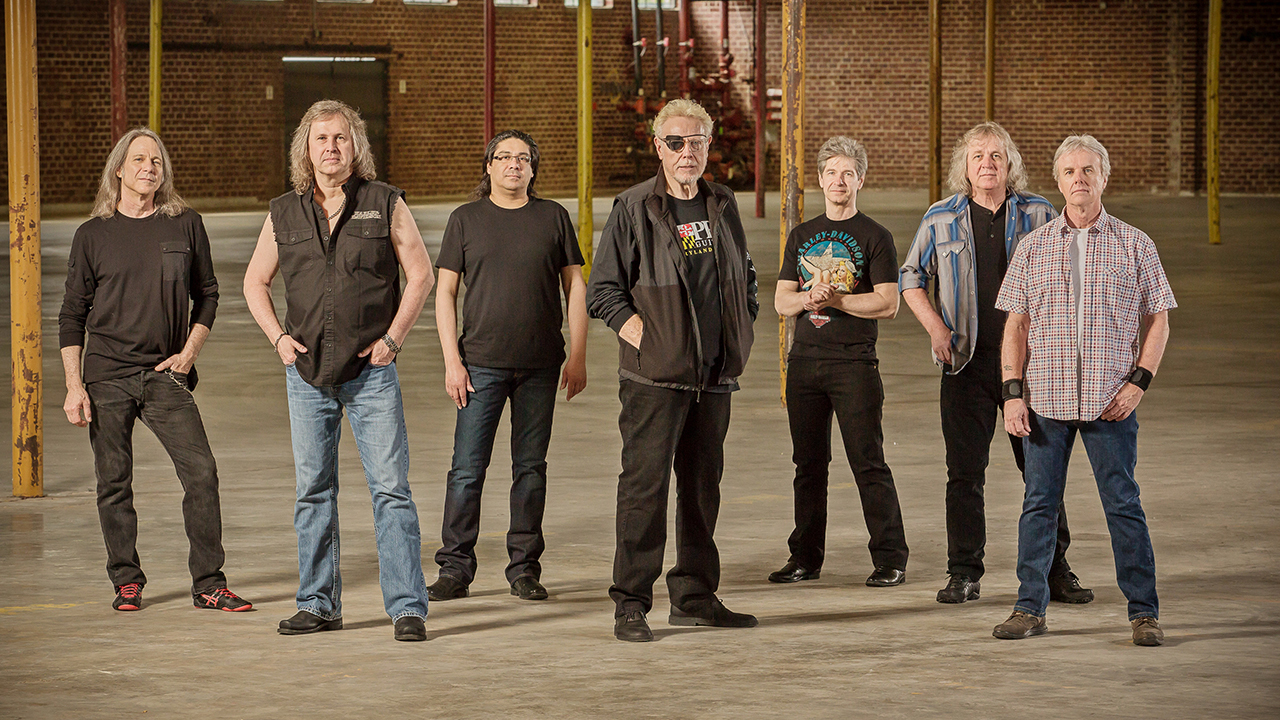 Kansas actualmente incluye al baterista original Phil Ehart, el bajista y vocalista Billy Greer, el vocalista principal y teclista Ronnie Platt, el teclista y vocalista Tom Brislin, el violinista y guitarrista Joe Deninzon y el guitarrista original Richard Williams. Además, Eric Holmquist toca la batería durante la primera parte de cada concierto mientras Ehart continúa recuperándose de una lesión en el brazo.
Kansas 50th Anniversary Tour – Another Fork In The Road:
Sep 12, 2023 Boise, ID Morrison Center for the Performing Arts
Sep 14, 2023 San Francisco, CA Golden Gate Theatre
Sep 16, 2023 Los Angeles, CA The Orpheum Theatre
Sep 17, 2023 San Diego, CA Balboa Theatre
Sep 20, 2023 To Be Announced
Sep 22, 2023 Albuquerque, NM Kiva Auditorium
Sep 24, 2023 El Paso, TX The Plaza Theatre
Oct 12, 2023 Worcester, MA The Hanover Theatre
Oct 13, 2023 Brookville, NY Tilles Center for the Performing Arts
Oct 20, 2023 San Antonio, TX Tobin Center for the Performing Arts
Oct 21, 2023 Sugar Land, TX Smart Financial Centre at Sugar Land
Oct 26, 2023 Huntsville, AL Von Braun Center – Mark C. Smith Concert Hall
Oct 27, 2023 Memphis, TN Orpheum Theatre
Nov 03, 2023 Charlotte, NC Ovens Auditorium
Nov 04, 2023 Durham, NC Durham Performing Arts Center
Nov 16, 2023 Dallas, TX AT&T Winspear Opera House
Dec 01, 2023 Savannah, GA Johnny Mercer Theatre
Dec 02, 2023 Atlanta, GA Fox Theatre
Jan 12, 2024 Jacksonville, FL Florida Theatre
Jan 13, 2024 North Charleston, SC North Charleston Performing Arts Center
Jan 19, 2024 Fort Myers, FL Barbara B. Mann Performing Arts Hall
Jan 20, 2024 Clearwater, FL Ruth Eckerd Hall
Jan 27, 2024 Melbourne, FL Maxwell C. King Center for the Performing Arts
Jan 28, 2024 Fort Lauderdale, FL Broward Center for the Performing Arts
February 2, 2024 Pensacola, FL Saenger Theatre
February 3, 2024 Birmingham, AL BJCC Concert Hall
March 1, 2024 Richmond, VA Dominion Energy Center
March 2, 2024 Tysons, VA Capital One Hall
March 8, 2024 Springfield, MO Gillioz Theatre
March 9, 2024 St. Joseph, MO Missouri Theater
March 22, 2024 Salina, KS The Stiefel Theatre
March 23, 2024 Salina, KS The Stiefel Theatre
April 5, 2024 Toledo, OH Stranahan Theater
April 6, 2024 Elkhart, IN Lerner Theatre
April 12, 2024 Champaign, IL Virginia Theatre
April 13, 2024 Waukegan, IN Genesee Theatre
April 19, 2024 Marietta, OH Peoples Bank Theatre
April 20, 2024 Newark, OH Midland Theatre
April 26, 2024 Morristown, NJ Mayo Performing Arts Center
April 27, 2024 Lancaster, PA American Music Theatre
May 2, 2024 Rochester, NY Kodak Center*
May 4, 2024 Toronto, ON Massey Hall*
May 10, 2024 Concord, NH Capitol Center for the Arts
May 11, 2024 Albany, NY Palace Theatre
May 17, 2024 Providence, RI Providence Performing Arts Center
May 18, 2024 New Haven, CT College Street Music Hall